Blue fireworks on the Sydney Opera House
Monday, 06 December 2010 by
Rob Li
I go through phases re what I like best during post processing.  Recently I learned a lot about levels and hue/saturation, so I'm using those adjustments a bit.
Tthis being the first time I shot fireworks, I had to experiment quite a bit.  I finally settled on a decently hight ISO (800-1600) to try and freeze the trails a bit.  I have the D700 to thank for the low noise.
I'm pleased that I'm technically proficient enough with the camera to have a vague idea about what to do to achieve what I want.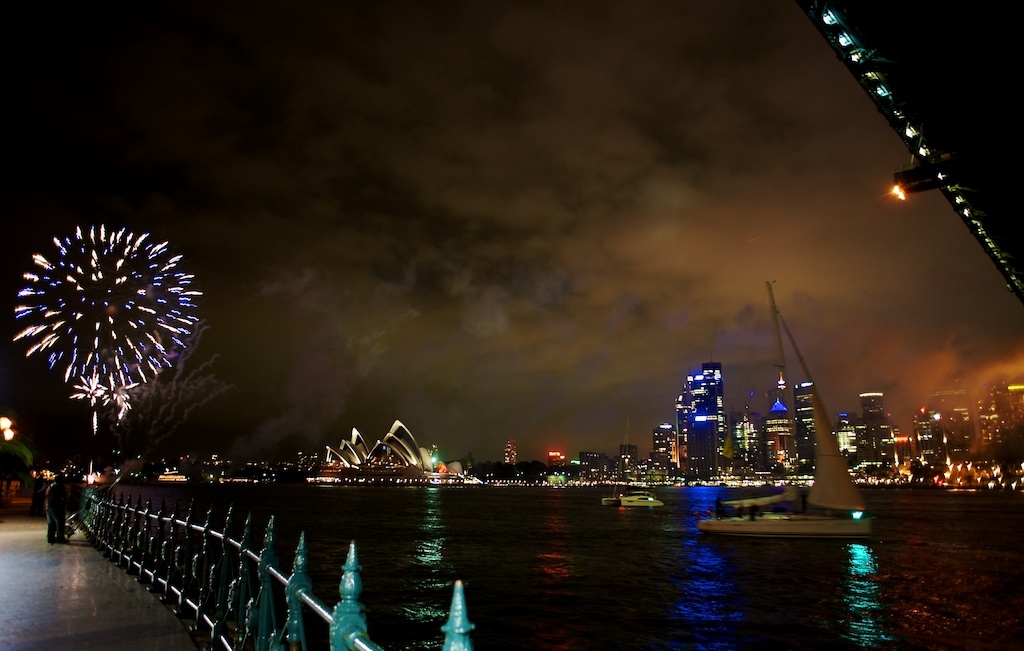 ---