Milsons Point 4 Dec 2010
Sunday, 05 December 2010 by
Rob Li
I went out shooting with my new D700.  What an amazing camera!  The high ISO performance is really astonishing! 1600 ISO in the night and the noise it produces is very subtle and easily removed with software.
New tripod works a treat.  Very steady and quite portable. Manfrotto ftw.
My only regret was that it was a an overcast night and I should have shot with a much much smaller aperture.  f2.8 was pretty fail.  I figured the distance of the subject was so far away it shouldn't have mattered…but it did.  I will remember to shoot at a small aperture in the future.
Below is an image of the Sydney Harbour Bridge at dusk.  It has was made into an HDR from 5 images.  The difference between Canon and Nikon is that Canon can autobracket with one click.  I guess Nikon gives you more control but it would be nice to have the option to one click autobracket given at night time the longest exposure can take 20 seconds or more!  Nikon wins in the number of autobracketed shots though: 9 vs 3.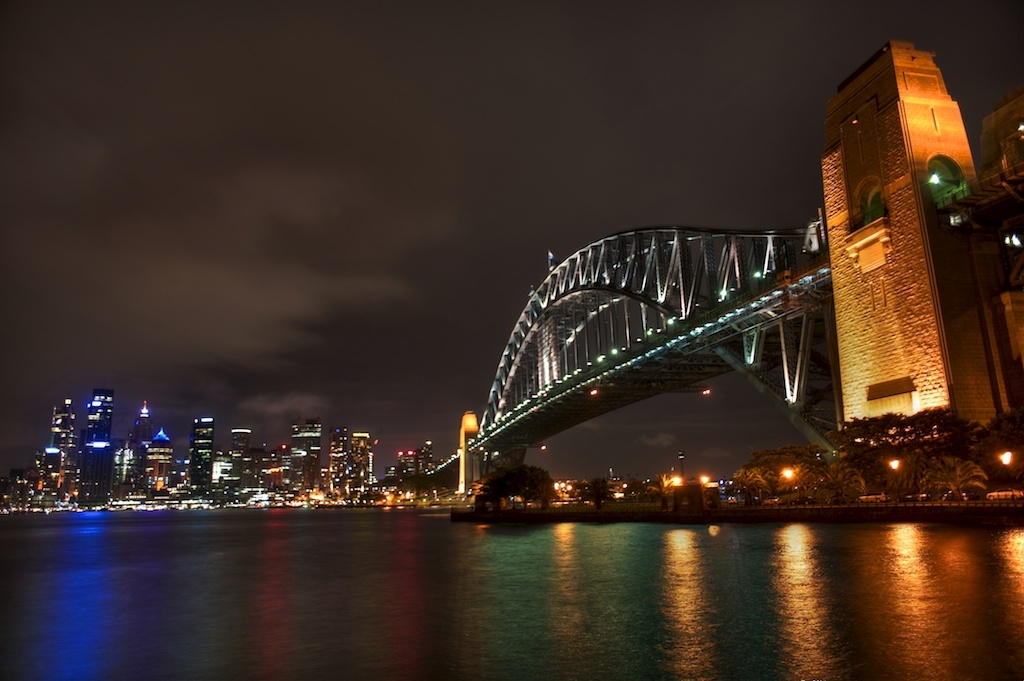 ---