Christmas 2010 - Christmas tree and fireplace in HDR
Thursday, 30 December 2010 by
Rob Li
This is one of the failed attempts to get the lights to twinkle.
The walls are dirty - could have done with a bit more smoothing.
Would have liked to get a bit more blur in the background to give the right effect…but it's already at f2.8 which is the limit of the lens.
Focusing on small areas probably isn't the easiest way to draw attention to it.  Should think more about planes of focus.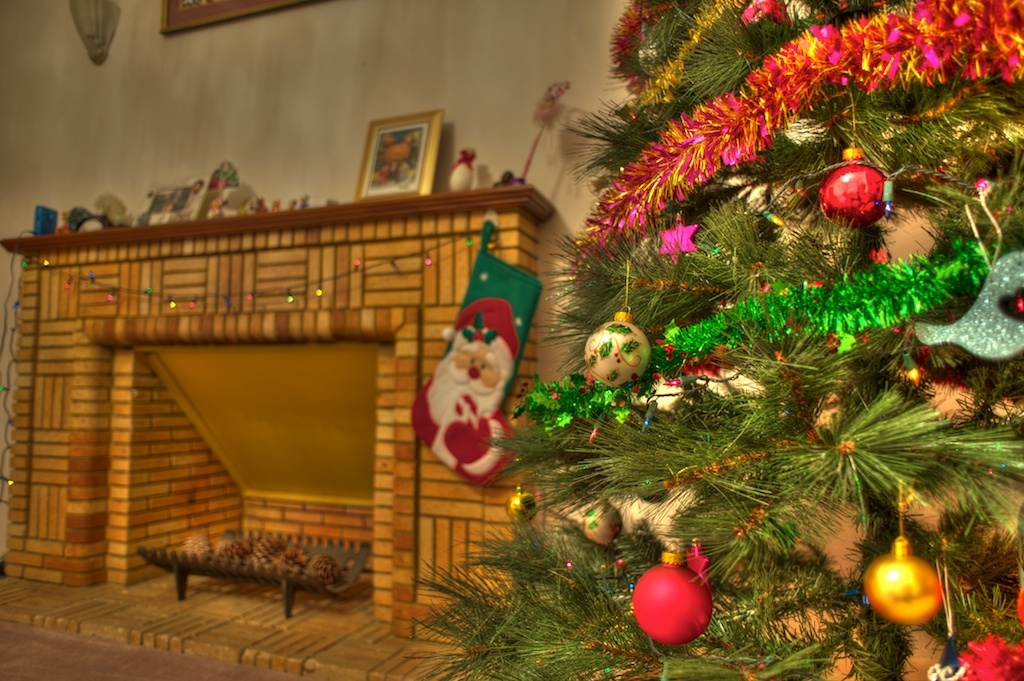 ---